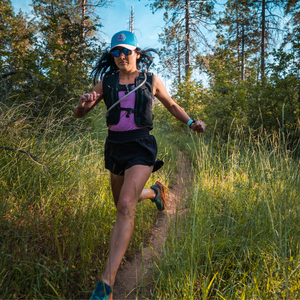 With a pack that smooths out any run
MADE WITH ENDURANCE ATHLETES IN MIND
We made a hydration vest that positions your fluids to rest like a pillow on your back, takes the weight off your shoulders, and makes your fluids less noticeable and more comfortable
STEALTHY SMOOTH FOR FAST-PACED ACCELERATION
The unique design eliminates the bounce, slosh, and chafing typically caused by hydration packs during rapid movement, and replaces it with a smooth, speedy, and stealthy experience instead.
SHAPE AND PURE TASTE MATTER
The square-shaped design of our bladder takes comfort to the next level, while the 100% BPA & PVC-free construction ensures that your fluids maintain their pure taste, free from any plastic or chemical aftertaste.
PACK YOUR PACK WITH THE ESSENTIALS
Our story
FROM THE HILLS OF TENNESSEE
Drankful began in the hills of Tennessee. Endurance runner Ryan Prinzing needed a pack that could handle rolling hills and steep elevation changes without bouncing, chafing, or sloshing from his fluids.
Learn More
Let customers speak for us