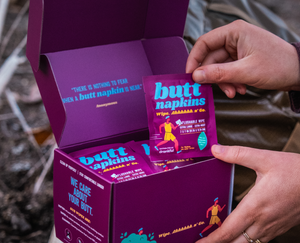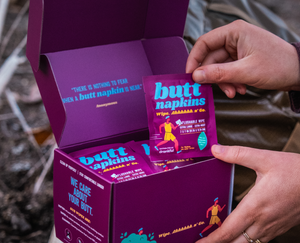 A GIFT FROM THE RUNNING GODS
Toilet paper and sweat
THE HORROR!
Scary bathroom situations happen. That's why we designed an extra large, extra moist wipe to keep you clean between the cheeks during life's unexpected emergencies.
watch the video
SAVE YOUR SOCKS
Never sacrifice your socks or your comfort to the unexpected bowel movement ever again.
STOP AND DROP IN PEACE
And receive immediate comfort when nature calls, leaving any scene feeling brand spanking new and rejuvenated.
VOTED BEST GEAR FOR YOUR REAR
Treat yourself to a spa-like experience during your worst moments, and leave not a trace or worry behind.
PACK YOUR PACK WITH THE ESSENTIALS
PACKS AND NAPS
WE UNDERSTAND THE JOYS AND STRUGGLES
At Drankful, our passion lies in crafting products that elevate every facet of your journey – the highs, the lows, and the unexpected twists. No matter the terrain, we've got your back, ensuring comfort through every stride and challenge.
Learn More
Let customers speak for us